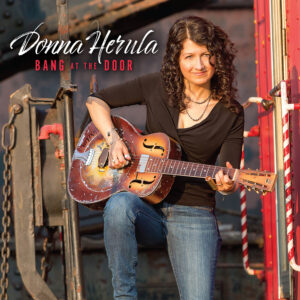 Bang at the Door!!!!
Let us in. We want the best seat.
The album is delicious so having a chance to see Donna perform it live is just to good to miss.
Make a note of the time and date Friday, May 21st at 8pm CT (Chicago time), that is 3.30 am my time.
More details can be found at: http://twowaystreet.org/
Here is a video of a song Donna wrote on the album called, I Got No Way Home. In this video, she is playing with Chicago blues women Joanna Connor and Katherine Davis.
Copy/Paste©  was used extensively in creating this post.