I promised Donna a review of her new album Bang at the Door so before starting I read a few other reviews and I came to the conclusion everything I was going to say has been said, so follow the links and read for yourself.

I will say Bang at the door is a delight to listen to from the first song to the last.
La Bella Donna resonates throughout and continues resonating through your mind when the last track finishes.
She even makes her resonating guitar sound like a piano on Track Two. A very talented lady.
I can review Donna's thoughts though based on our conversations over the last few weeks.
Donna's replies have not been edited in any significant way and there weren't any naughty words to censor.

Along with many other people in the music business I asked Donna to suggest one album that I should play from first track to last without interruptions.
"Although I am a blues guitarist, I also draw a lot of influences from country and folk – particularly songwriters.
When I conceptualized what I wanted my new album "Bang at the Door" to sound like, I said to myself that I'd like it to be the "Lyle Lovett of the Blues."
One of my favorite albums is The Road to Ensenada for many reasons.  There are solo acoustic songs on there with great lyrics and other songs that are full blown out songs with a full big band and back-up vocalists.  Some songs are really sad and others are really funny.
That was kind of a map for me and that is why I am suggesting that album.
On Bang at the Door, I wrote some funny tunes, some really sad tunes and solo acoustic blues songs like Who's Been Cookin' in my Kitchen and blown out songs like I Got No Way Home with the full band and back-up singers."
"My husband got me listening to Lyle and I really love his songwriting and the variety of instrumentation that he uses for various songs."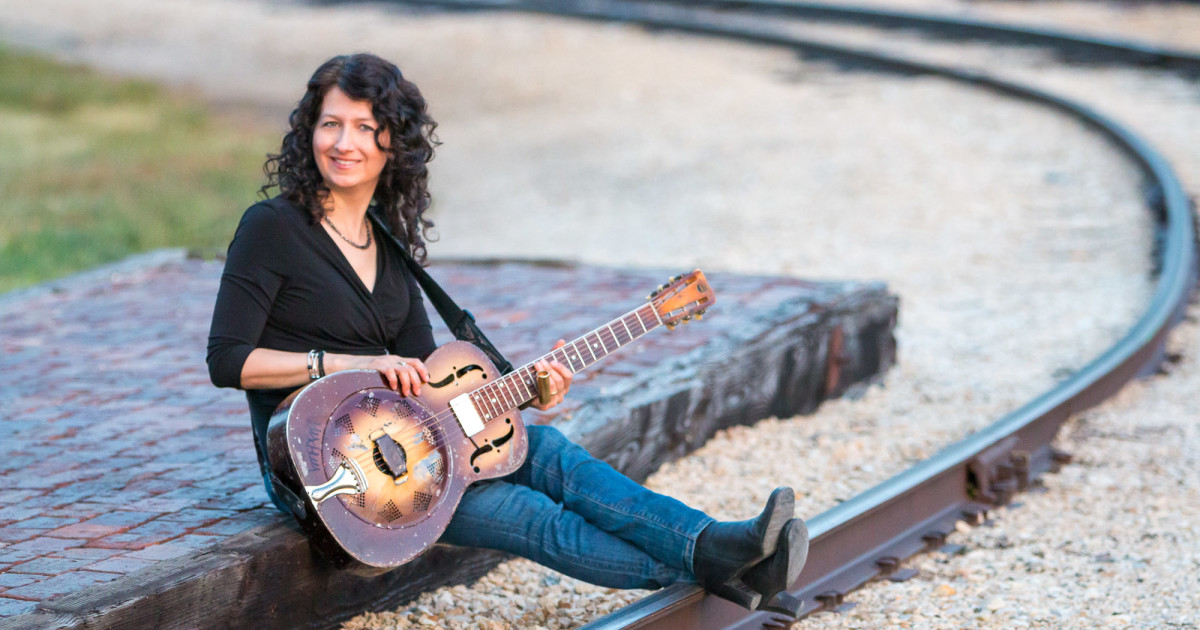 "One more thing. If you used what I told you about how I liked Lyle's album because of the variety of solo songs and "blow out" songs with back up singers, etc. I would also want to mention that this is something that I also enjoyed when I would watch live performances of both Bobby Rush and Buddy Guy. (I play frequently at Buddy Guy's Legends and was fortunate to have had the opportunity to have seen both Bobby and Buddy many times playing touching solo songs followed by a big blowout band performance.)  That's something that had a big impact on me and the kind of music I wanted to create.
I thought about one other thing that you may want to add to the review. I wanted to write songs with a lot of heart – that was important to me.  When I got into the studio, I said that I wanted to create an album with the "spirit of Son House."  So when I was deciding on whether or not to use the songs, it was always measured up to that."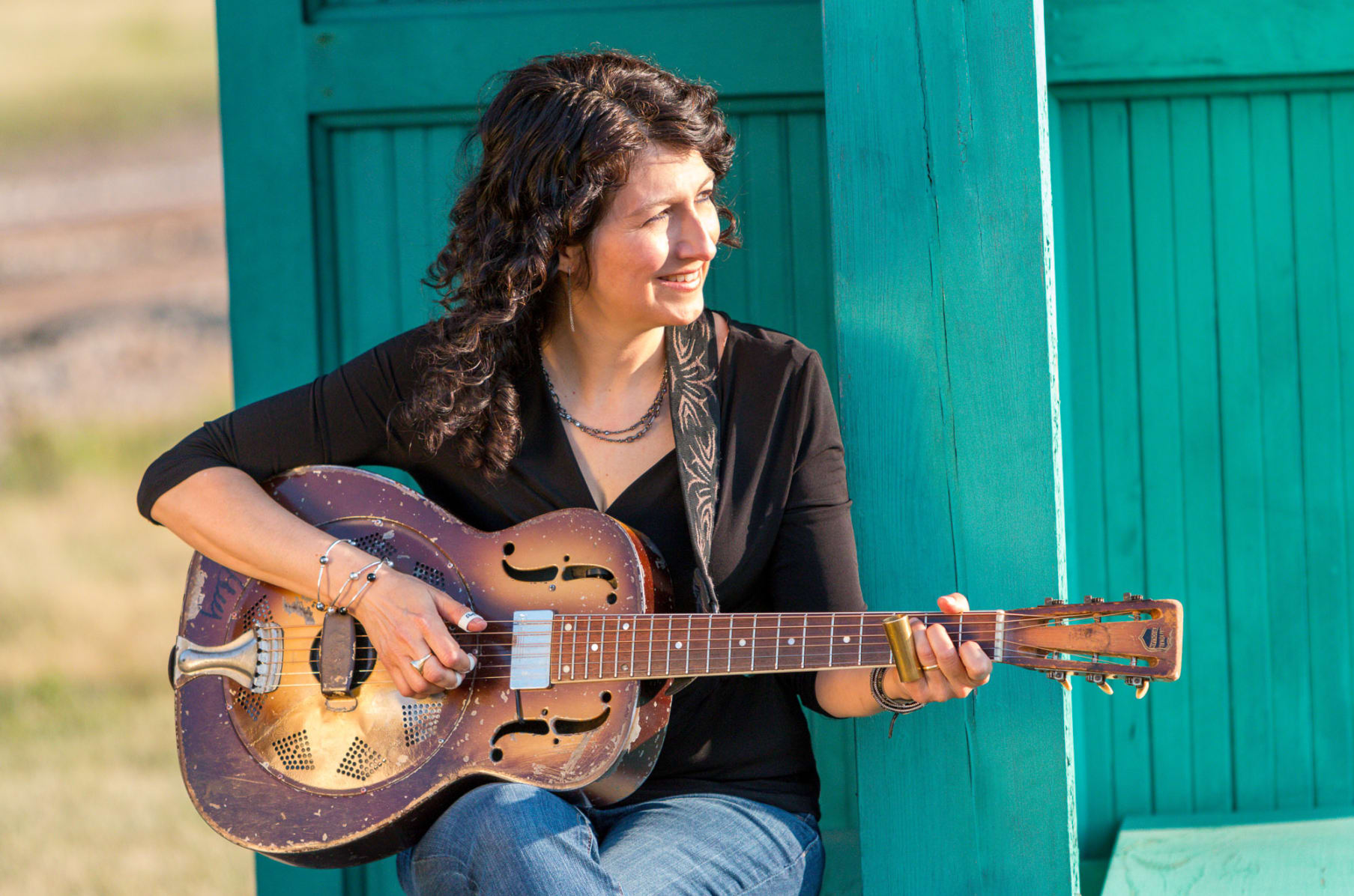 Donna will be teaching online blues guitar/slide workshops of several of the songs from her new album in June and July – Here is the info link: https://www.oldtownschool.org/classes/detail/?courseid=6915